First look at Gears of War 2 gameplay.
Looks great. Quick campaign snip gives a brief look at a few new/updated weapons, animations, and story.
Check the new "Lancer" & Chainsaw animation. Doooope
FTW! Can't wait…
Nerd Fest!
PROPS
---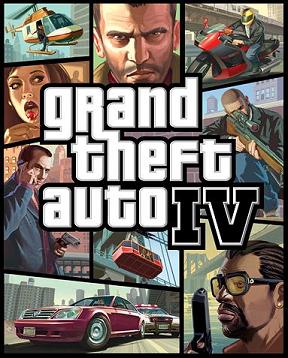 I guess I'm not the only one…
I've played through a couple sessions and I feel like I haven't even scratched the surface of all the game has to offer.
It took a little while to get a hold of the controls. After that I was rolling. This game sucks up some time.
I haven't even hoped on Multi player yet.
GTA IV just passed Call of Duty 4 on Xbox Live
PROPS Rating – 5/5
Take-Two Interactive Announces Rockstar Games' Grand Theft Auto IV Breaks Entertainment Launch Records

Retail Sales of Grand Theft Auto IV Top $500 Million in First Week
NEW YORK –(Business Wire)– May. 7, 2008 Take-Two Interactive Software, Inc. (NASDAQ: TTWO), said today that Grand Theft Auto IV has surpassed all-time entertainment records for day one and week one sales by dollar value. Released on Tuesday, April 29th, Grand Theft Auto IV, the critically acclaimed video game, has sold through to consumers approximately 6 million units globally with an estimated retail value of more than $500 million in the first week. Grand Theft Auto IV sold approximately 3.6 million units on its opening day with a retail value of approximately $310 million globally.

"We knew Grand Theft Auto IV would break new ground in terms of the player's experience, with its compelling story line, extraordinary gameplay and action that ranges over a broad urban canvas. Now, it has broken sales and rating records as well. Grand Theft Auto IV's first week performance represents the largest launch in the history of interactive entertainment, and we believe these retail sales levels surpass any movie or music launch to date. We congratulate the entire Rockstar team on creating a must-have experience that takes the legendary Grand Theft Auto franchise to a new level," said Strauss Zelnick, Chairman of Take-Two. blockquote>
PROPS!
---