alan leeds, dom trenier, d, me at SIR studios.
i just came from a once in a lifetime photoshoot with vanity fair.
alan: so what was annie like
?: awww man she was incredible i mean that all time master of photography! i can't believe she did that. more people wanted her autograph than ours lol….she made an intern cry though
alan: yeah i hear she's tough
?: how crazy is it that she was caught in traffic and that is what kept her from getting on the concord flight that crashed
dom trenier (d's personal manager): well no thanks to you know who….she'll pushed her paris shoot by a day so that she could fit him in but you know what happen.
?: wait….he stood her up AGAIN!?!?!?!!
dom: man she DROVE to VA!!!!!
?: oh my god!!!!!
---

Will  provided me with two of the most amzingest stories of my career.
y2k at the white house.
and
the last january week of 06 in his crib.
my boy says you can judge the level of success someone has in hollywood by the amount of seconds it takes you to get from the gate of the entry to the actual house. (Source: OKP)
---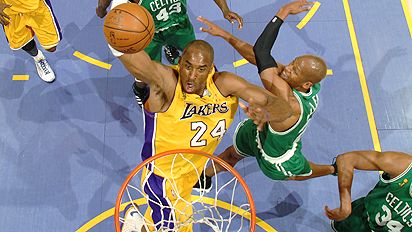 Lakers slide in a win against the Celtics last night.
Mald0 managed to grab a seat at the game.
I am still a little jealous…
Her recap was less stats and more who and what she saw.
With our sports writers on strike. We're keeping all the way Hollywood with the paparazzi shots
More Fun After the Bump (more…)
---