Sports Sound Off – Who will prevail LA or Boston?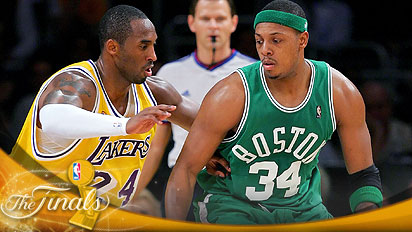 Who will prevail?? LA or Boston.
This rivalry is not Yanks vs. Socks, Ali vs. Frazier, and Affirmed vs. Aladyar (for the horse racing fans). Heck the NFL has these blood baths every week, CowBoy's vs. Giants or Redskins, Steelers vs. Browns, but as far as the NBA is concerned, this is NIRVANA (translation: Kurt Colbain).
More Fun After The Bump

Break It Down
You decide:
BIG THREE vs. BIG ONE
KG vs.KOBE                      edge KOBE
Pierce vs. Gasol               edge Pierce
Allen vs. Odom                edge even
Doc Rivers vs. Jackson    edge Jackson w/ 9 titles
Bench                               edge even LA's been playing well Boston has the Vets
Boston had better win GAME ONE. Some series each game isn't as important
While others series, it can make or break the outcome (see Suns vs. SA & SA. vs. LA)
Both teams got their MOJO working.
I think layoff will help Boston more than LA at least initially
My question I asked myself is: Can KG play out of his mind to win his first ring? I'm talking 30 & 16 every night. 22 & 10 isn't getting it done PLUS shut down Defense on Gasol.
Allen's gotta get 20-2 5(Hey Ray, just imagine you're still w/ Sonics)
Cut off the Head and the body will die.
Kobe will be highly motivated. This will be another knock on Kobe in the Kobe vs. MJ discussion if he can't get it done.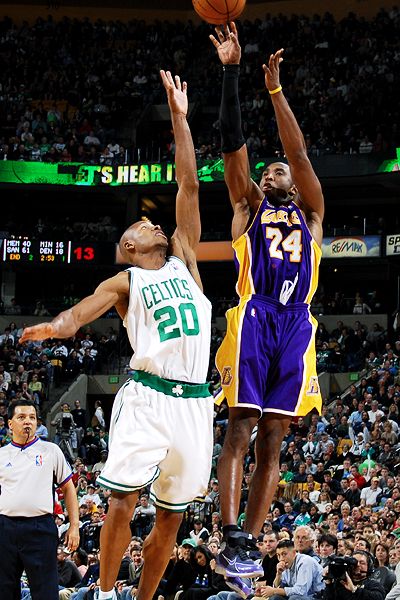 I heard Kobe is headed back to Colorado for some A-C-T-I-O-N.
I have never rooted for Boston, but this time with the Curse of the Bambino lifted, Boston is the Hot Team Sport Area in the U.S. w/ the Patriots and Red Socks doing MAJOR work.
I look for the Boston Celtics to go from last to first.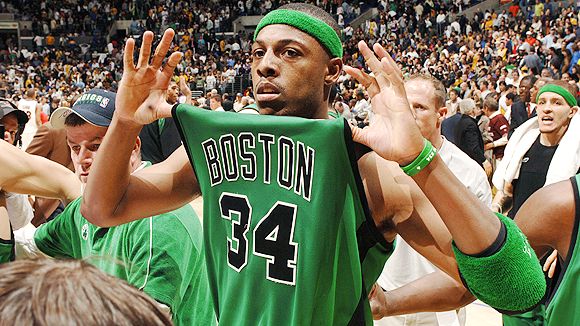 Sinakilloptimist

PS:  LeBron James will host SNL 6/7/08
       Musical guest: Kanye West
       Must see TV