NBA Playoffs – Fantastic Four – Lets Get Get Get It!
With the NBA down to the Final Four, matchups will be the key to who advances to the Championship.
There are no weak sisters' here.
More Fun After the Bump
In the East, The first to rounds for the Celtics have been nervous.They played scared verses Lebron. That's right, it's Lebron, NOT the Cavs. He had no help whatsoever. Against the Pistons,
Boston will not have that luxury.
Tayshaun Prince will bring more to the table against Paul Pierce defensively. The length of Rasheed Wallace should bother K.G.

The X factor for Boston could be Ray Allen. He showed nothing verses the Lebron's, but his jumper is pure.Richard Hamilton is too small to check him but Rip will get his.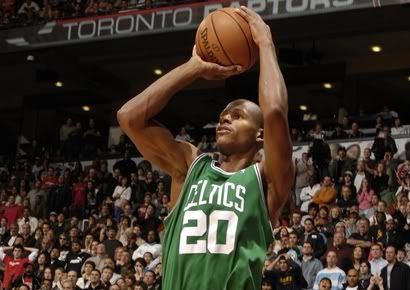 Home court is huge but Detroit has been there before with there core group. D-Wade and Lebron K.O.ed them the last two years so they should be hungry.Coaching is a wash.
I'm going with Detroit to advance.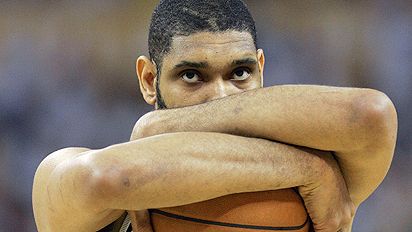 Out West, the L.A. Lakers are well rested to the defending champs, S.A. Spurs.
MVP Kobe B is on a mission to win a title w/o Shaq.
This will be the first round where LA will miss the kid from NJ,
Andrew Byrum. His size and 5 fouls will be miss against Tim Duncan.
D. Fisher's bulldog defensive has been excellent so far. Tony Parker will not like it at all.
If the Spurs are hitting their 3′s like in GAME 7 vs. New Orleans, they could make it interesting, but look for them to wilt and tire under the cheers of Kobe, Kobe.
P.S. I lived out in S.A. & it is really a beat town if you come from anywhere.If your're from El Paso, it's GREAT, but those shot of the river walk are Fool's Gold.
Sinakilloptimis